Welcome to the Utah Cutting Horse Association Website!

The Utah Futurity & Aged Event with Fall Cutting was a huge success thanks to all who attended. The support was tremendous and so appreciated in this very different year!

********************************


Thank you Thank you Thank you


---
The Utah Scholarship Auction was a grand success due to the generosity of those donating items and those bidding on these items. This year's auction raised over $3,000. All this money goes directly into the fund for the scholarships won by the youth this year. Even though youth earned $5,400 in scholarships, this will year's auction will definitely go a long way in feeding the fund for our upcoming years of kids in school!


Click here for larger version
---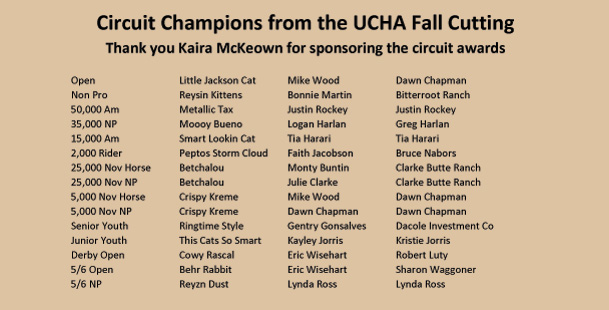 Click here for larger version
---
Congratulations to
THE 2020 Futurity Open Champion and Futurity Non Pro Champion
FUTURITY OPEN CHAMPION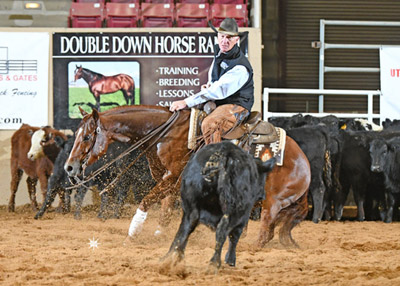 Smooth Talkin Branch

Owner: KT Ranches
Rider: Lawson Hadlock
FUTURITY NON PRO CHAMPION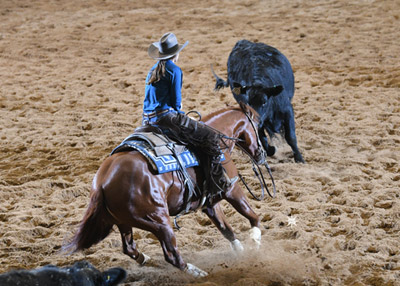 Pretty Pleasin Kit

Owner: Maria Tranberg
Rider: Courtney Ferreira
---
If you would like to receive UCHA alerts, text UCHA to 435-660-5656. You'll get all the latest information.
---