Welcome to the Utah Cutting Horse Association Website!
Great show in Spanish Fork!
Thank you to all to who worked getting it ready -
particularly Shaun Tree and his crew
.
Next show......UCHA Salina Cutting, April 12-13!
Our newest NBAB Winner!
Porter Hales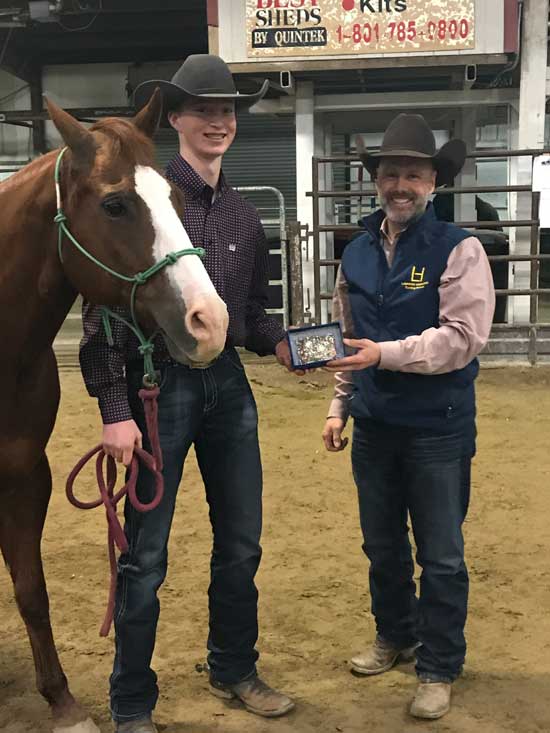 ---
Thank you for making the 2018 Utah Futurity & Aged Event a success at our new location the Golden Spike Events Center, Ogden, Utah. We truly appreciated your attendance and want to congratulate all the winners! See you next year.
2018 UCHA Non Pro Class Reserve & Champions Highlights

2018 UCHA Open Class Reserve & Champions Highlight

Congratulations to our 2019-20 UCHA President - Matt Porter. He is replacing Mike Holman who has served for the past four years. Andy Christensen is the newly elected Vice President. He is replacing Danny Blackhurst. A HUGE thank you to Mike Holman and Danny Blackhurst for all they have done these past four years. They have truly thought of the welfare of our association and have worked very hard to achieve the goals of the association. A welcome back to the 2019-20 UCHA Board - Blake Christensen, Luke Denton, Heidi Evans, Jennie Hale, Danielle Pace, Darrel Scow, Shaun Tree and Dave Whitaker. New to the board is Westin Sampson. If you have any questions or see a need, don't be afraid to talk with any of these. You can find contact number and emails under "About UCHA" above.