Links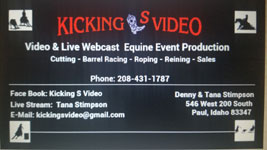 For video information, please contact:

Kicking S Video
Denny & Tana Stimpson
546 West 200 South
Paul, Idaho 83347
Phone: 208-431-1787
Live Stream: Tana Stimpson
Equine Event Production; Video & Webcast
Cutting - Barrel Racing - Reining - Roping - Sales
kickingsvideo@gmail.com
visit Kicking S Video on
facebook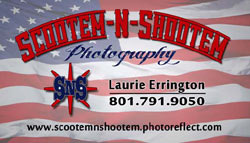 FUTURITY PHOTOS ARE AVAILABLE!
We would like to thank Laurie Errington for providing UCHA with the pictures for our website!
You can visit her website to view and purchase photos from our shows!